Our Drug Addiction Rehab Program


Princeton, New Jersey

Welcome to Princeton Detox and Recovery Center, New Jersey's premiere drug rehab center. We are dedicated to helping men and women of all ages successfully heal from the devastation of drug addiction while effectively recreating their lives. As part of the Guardian Recovery Network, Princeton Detox and Recovery Center is a leader in substance use disorder treatment, with two full decades of experience in providing quality clinical care to clients and their loved ones. Our homestyle rehab facility serves as Princeton, New Jersey's leading drug rehab center, helping New Jersey residents break free from the ongoing destruction of active addiction. Our unique and comprehensive program of drug addiction recovery combines the highest level of medical care available throughout the state of New Jersey with proven and effective therapeutic techniques. We offer a wide range of addiction services, including individualized therapy, group therapy and family therapy, case management and aftercare planning. If you have been struggling with drug abuse or addiction, we are available to help.
We understand just how overwhelming committing to a drug rehab program can be for our clients and for their loved ones. Making significant changes is never easy, even when these changes are for the better. Our support staff members are available to help you along during every stage of the early recovery process. Not only do our staff members have years of professional insight, but many of them have been exactly where you are now. This allows us a unique perspective, and you can expect to be treated with nothing but compassion and respect every single step of the way. Princeton Detox and Recovery Center's drug rehab program is unlike any other in the area.
We Are Here For You
Let Us Help You Heal
Our Drug & Alcohol detoxification experience is second to none.
Learn how we can help by speaking with one of our Treatment Advisors today.
Drug Abuse and Addiction in New Jersey
Drug abuse and addiction are major health related threats throughout the state of New Jersey. The New Jersey Department of Health reported that between the years 2010 and 2017, the age-adjusted death rate resulting from drug-induced causes more than tripled among residents of New Jersey. The drug-induced death rate among residents of New Jersey remains 1.3 times higher than the national average. The Department of Human Services for the State of New Jersey reported that in 2009, there were a total of 90,628 treatment admissions statewide. Heroin was the primary reason for substance abuse treatment admissions, with 42 percent of total admissions being directly linked to heroin abuse and addiction. Because rates of heroin addiction have continued to increase statewide, the rates of overdose related death have also been on the rise. The National Institute on Drug Abuse reported that in the year 2018 alone, there were nearly 2,900 drug overdose deaths throughout the state of New Jersey. Of these deaths, roughly 90 percent involved an opioid narcotic like heroin – 2,583 total fatalities over the course of a single year. The rates of opioid prescription abuse are especially high throughout the state, and this can be largely attributed to the rate at which such prescriptions are written by New Jersey providers. Providers wrote an average of 38.9 opioid prescriptions for every 100 New Jersey residents.
What to Expect from Princeton Detox and Recovery's Drug Rehab Program
As soon as you enter into our drug rehab program you can expect to receive the most comprehensive and individualized clinical care available throughout the Tri-State area in a safe, supportive and comfortable environment. We prioritize the safety and well-being of our clients and their loved ones, tailoring unique treatment plans to personal needs and requirements while offering additional recovery-related services whenever necessary.
We utilize a combination of proven therapeutic techniques, professional clinical care and effective holistic treatment methods in order to provide highly integrated care. Addiction affects much more than physical health. Our main priority is restoring physical, mental and emotional health while facilitating deep and lasting healing.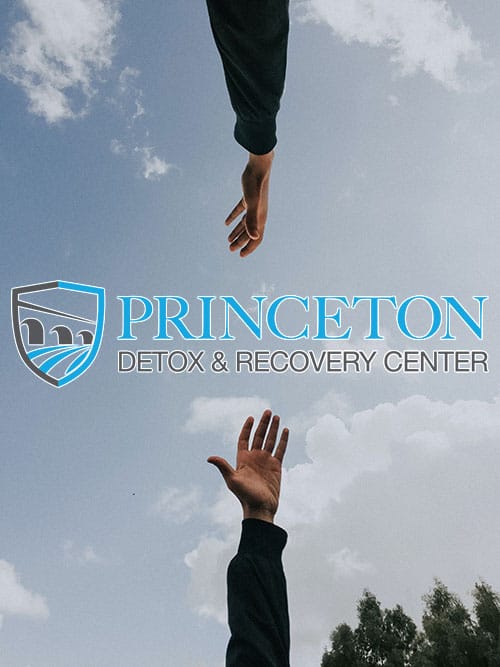 Our Drug & Alcohol Detox Services Include
---
Ready To Begin Your Drug & Alcohol Detox?
We Offer A Safe & Effective Program
Don't let Drug & Alcohol addiction control your life.
Call us today and let's get you started on the path to a better you.
Homeless Shelters and Emergency Shelters:
Homeless Shelter Directory: (Click Here)
Shelters and Emergency Housing: (Click Here)
2-1-1 New Jersey: (Click Here)
New Jersey Oxford Housing – Oxford Houses provide administrative and programmatic oversight of the statewide network of peer-led group recovery homes in New Jersey. More information at: (Click here)
12 Step Meetings:
Additional Recovery-Related Resources:
Begin Healing Now! Have A Call With One Of Our Treatment Advisors
Caring & Experienced Staff

Fully Licensed & Accredited 
Don't Suffer Any Longer
Princeton's Simple Admissions Process
At Princeton Detox and Recovery Center, we have developed a simple and straightforward admissions process. When it comes to seeking professional treatment for a drug abuse disorder, there is typically a small window of willingness – one that we want to help you and your loved one take advantage of. The moment you give us a call, our Treatment Advisors begin by conducting a brief pre-assessment over the phone that helps us determine which of our drug rehab services will best suit your personalized needs and requirements. Next, we provide a free, no obligation health insurance benefit check whenever necessary. If you are currently insured through a regional provider in the Tri-State area or through a major national provider, there is a good chance that some or all of our drug rehab services are covered either partially or in full. Finally, we set to work developing travel plans and set up a date and a time for your intake or your loved ones intake. For more information on our comprehensive drug rehab program or to begin your personal journey of healing, give us a call today at (888) 693-1769, we are available to help you 24/7.