Thanks to the generosity of our staff our annual Thanksgiving food drive was an overwhelming success. The Princeton Detox & Recovery Center Team came together to try and give back to the less fortunate this holiday season. Participation from the staff was at an all-time high this year, and we couldn't be more grateful. We want wish everyone a safe and happy Thanksgiving!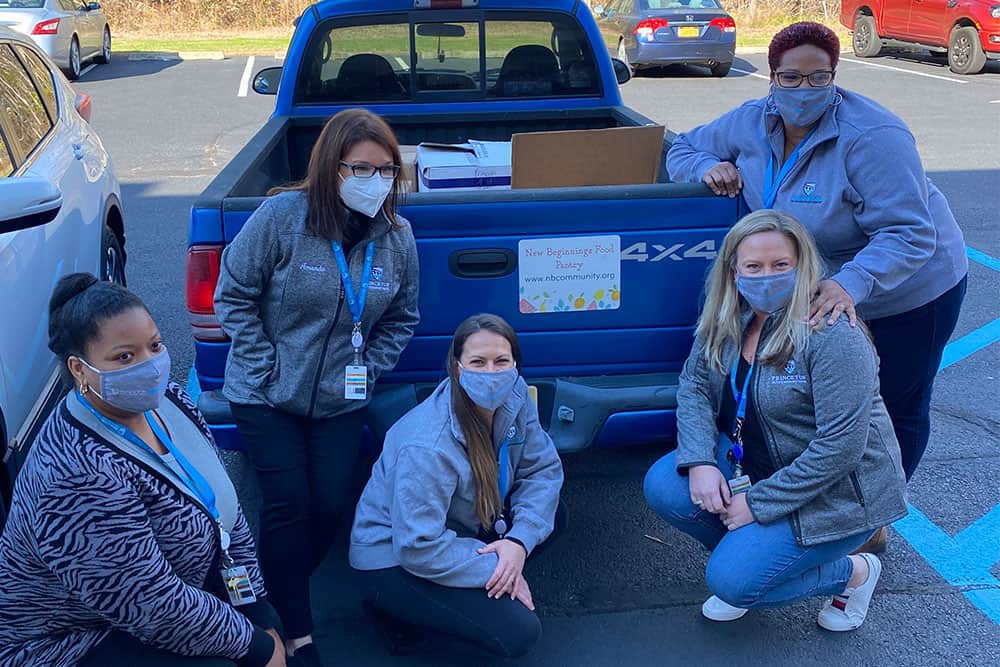 All donations were picked up by New Beginnings food Pantry.
"New Beginnings Community Center for Well-being Inc., is a non-profit 501c3 serving and supporting the community. Our mission is to help our homeless and low income individuals and families. We have a  food pantry with Fresh, frozen and non perishable items. Homeless and low income families will be able to receive vouchers for clothing, food, household items, counseling and workshops. All are welcome for all service and workshops we offer!
NEW BEGINNINGS COMMUNITY CENTER FOR WELL-BEING
69 Bunker Hill Road, Lawrence, New Jersey 08648, United States"
Our Drug & Alcohol Detox Services Include
---